2002 – 2004 | Tessie Liu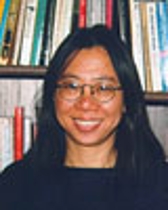 Tessie Liu (History)

A commitment to sustaining and building an intellectual community of scholars, teachers, and students was integral to the conception of the new Gender Studies Program.  We launched three faculty/graduate seminars between 2001 and 2004. In 2001, "Post-Millennial Gender" was led by Visiting Distinguished Kreeger-Wolf Professor Cora Kaplan; in 2002 "Gender, Sexuality, and the Politics of Post-Modernity" was led by Linda Zerilli; and in 2003 "Gender, Social Theory, and the Possibility of Explanation" was led by Ann Orloff. Each seminar brought leading scholars from an array of disciplines to meet with NU faculty and graduate students—these included Julia Adams, Joan Copjec, David Glover, Philip Brian Harper, Roger Lancaster, Ernesto Laclau, and Joan W. Scott. These seminars also gave rise to several new courses, new faculty, and graduate affiliates, as well as three faculty members who eventually directed the Program.  Our invitation of Judith (Jack) Halberstam in 2003 and later in 2004 our special celebration of Civil Rights leader Bayard Rustin with author John D'Emilio discussing his new biography of Rustin and filmmaker Nancy Kates presenting her documentary "Brother Outsider: the Life of Bayard Rustin" signaled the growing importance of sexuality studies in our curriculum and public programming. 

The second Edith Kreeger-Wolf conference "The Ends of Sexuality," held on April 4-5 2003, especially highlighted our commitment to sexuality studies.  Before audiences that sometimes numbered over two hundred, invited speakers, Leo Bersani, Lauren Berlant, Cathy Cohen, Tim Dean, Lisa Duggan, David Halperin, Sharon Holland, Cora Kaplan, Dorinne Kondo, Elizabeth Provinelli, Valerie Traub, and Michael Warner joined NU faculty, Jennifer Brody, Dwight Conquergood, Penny Deutscher, Jillana Enteen, Lane Fenrich, E. Patrick Johnson,  Jeff Masten, Alessia Ricciardi, Jane Winston, and Linda Zerilli on stage in lively debate.  Tessie Liu served as conference director with Chris Lane, Alex Owen, and Fran Paden as crucial organizers and conveners.  An undergraduate seminar on the themes of the conference lead by GS teaching assistant Jana Measells prepared our majors and minors to fully participate and interact with speaker.  At the end of the intense two days, a tearful Michael Warner (who had taught at Northwestern from 1985 to 1990) remarked that he never imagined that NU would ever host such an event.  Yet, while intellectual excitement of announcing the Program's public presence was palpable and gratifying in these years, the Program still faced many structural challenges.  The most pressing problem was finding the faculty resources to consistently offer a wide array of classes to undergraduates and graduate students.