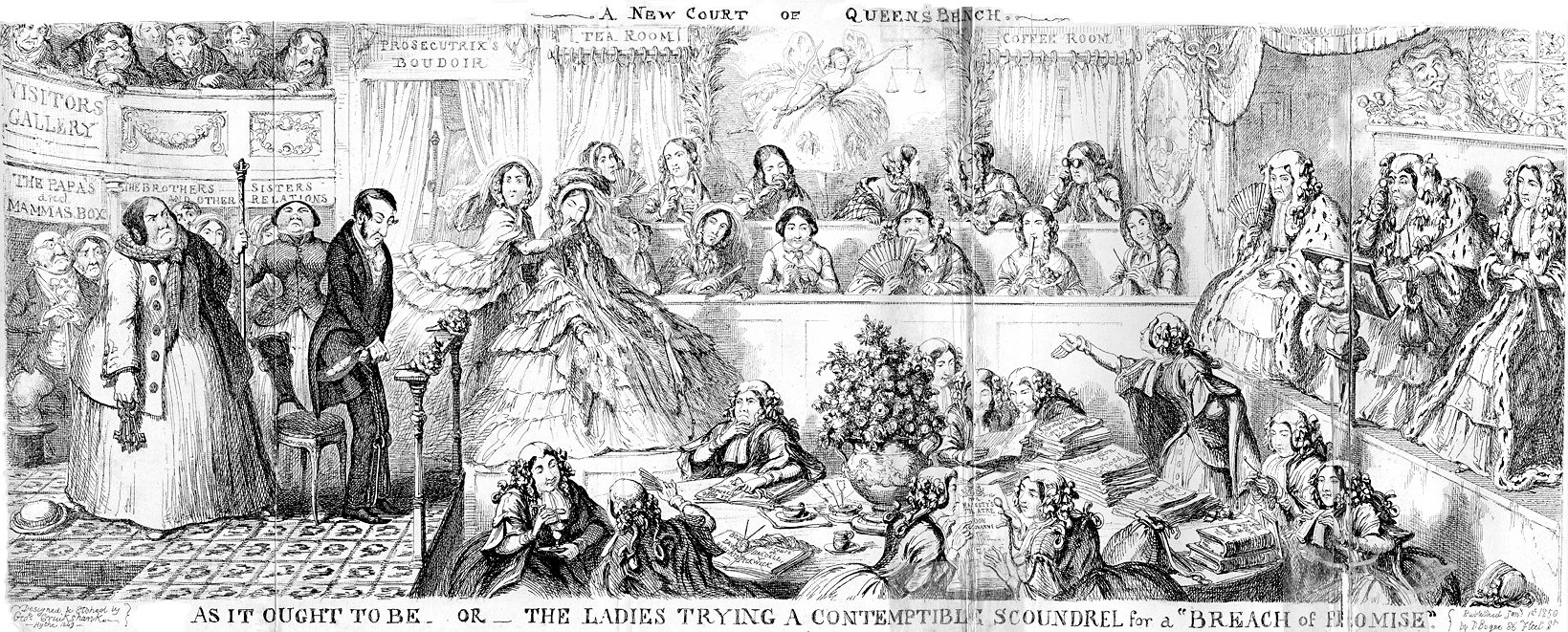 Career Paths & Internships
Gender Studies alumni/ae are encouraged to send news from their lives and careers to appear on the Program's website and in the newsletter. Please email updates, including your year of graduation and/or your graduate program, to gender@northwestern.edu.
To connect with other Gender & Sexuality Studies alumni please join our LinkedIn group.
________________________________________________________________________________________
Alumni Spotlight
 
Naliaka Wakhisi, Class of 2007
B.A. Performance Studies, B.A. Gender Studies
Project Ready Youth Facilitator, Project Reach Youth (PRY), New York City, NY
Well Gender Studies has had such a great impact in my life. I've done SO much with my Gender Studies Major! Just last year I was hired to work at MLS middle school in Brooklyn where I taught 6 different 8th grade classes of all girls. I used many things I learned in gender studies to create a curriculum that tailored to the needs of the girls. I was able to talk about identity, sexuality, and gender as a social construct; something many of the girls had never talked about.
I went on to create workshops that others were interested in! A few months ago I presented a gender workshop for an organization called The Dream Project at their first annual BE BOLD! conference. There, I taught the girls about different expressions of gender and how you do have a choice about how you self-identify. They loved my presentation so much that the organization is eager to hire me to do more work with their students.
I am currently an educator with several different organizations in New York so I get to create many lessons for many young people!One organization I work with is a non-profit called PRY SAFE. I work on the website and update the FB but I also get to work with a core group of teens twice a week. We focus on sexual health and youth empowerment for teens and young adults. There, I've had the opportunity to create workshops that relate to gender, identity, and how our ideas about gender and the gender binary can lead to things like domestic violence, and unsafe sexual practices. I was able to help students understand how gender is a social construct and how many people self-identify in different ways. There are many spectrums about how you see yourself and there is nothing wrong with where you fall in the spectrum. The young people were blown away by how many expressions of gender there were and how different countries have different constructs outside of the binary we are used to! I'm eager to create even more workshops at my job to engage youth around ender and also sexuality. NU really gave me the tools and the knowledge I needed to create language and discourse around such an important topic! My eyes were opened at NU and I am so happy to be able to transfer what I've learned to younger generations.
   I can go on for days, but basically Gender Studies has been such a great part of my life and I am so happy that I chose it to be one of my majors at NU.
Careers in Gender & Sexuality Studies
Students majoring or minoring in Gender and Sexuality Studies have gone on to rewarding careers in law, medicine, education, journalism, business, advocacy work, and the arts. Many of our students have won prestigious Coro Fellowships in Public Affairs, secured teaching placements through the Teach for America program, or gone onto graduate school, law school, or medical school upon completing their B.A. at Northwestern.
Field Studies in Social Justice
We are pleased to announce that the Gender and Sexuality Studies Program has partnered with the Chicago Field Studies Program to offer "Field Studies in Social Justice" in Winter 2014 for students interested in pursuing careers that focus on issues of gender and sexuality.
Chicago Field Studies merges academic study and career exploration by pairing a seminar class with an internship placement at an advocacy, public policy, non-profit, or social justice organization. Once accepted into the program, students receive individual career advising to help them identify and apply for internships that match their career interests.
The course, taught on the Evanston campus, connects academic theory to the advocacy, public policy, outreach and education work being done at Chicago-area organizations committed to social justice around issues of gender and sexuality and counts as one credit toward the Gender and Sexuality Studies major or minor.
Host Organizations
Organizations that have or would like to host interns include:
Center for International Human Rights
Center on Halsted
Chicago Abortion Fund
Chicago Foundation for Women
Chicago Women's Health Center
Chicago Women's AIDS Project
Equality Illinois
Howard Brown Health Center
Illinois Caucus for Adolescent Health
IMPACT LGBT Health and Development Program
Lambda Legal
National Immigrant Justice Center, Asylum Project
OneGoal
Planned Parenthood of Illinois
Project Nia
Upwardly Global
Women's Global Education Project
Find out more information on the Chicago Field Studies website.

Careers of Gender and Sexuality Studies graduates include the following:
Business and Industry
Account Executive, Mean Communications
Account Manager, QuickSchools, Inc.
Business Development Representative, NetSuite
CEO, Ludgood Online Marketing Services
CEO/Co-Founder, Preemadonna
Community Manager, Change.org
Director of Advisory Services, VML
Director of Strategic Alliances and Foundation Relations, American Marketing Association
Events Manager, Canvas Chicago
Executive Assistant, Bridgewater Associates
Executive Communications Manager, EMC
HR Operations Manager, Morningstar
Integration Coordinator, ADP
Manager - Brand Innovation, Constellation Brands
Management Coordinator, Bridgewater Associates
Marketing Manager, Uber
Merchandise Manager, Abercrombie & Fitch
National Regional Director, Enroll America
Operations Manager, Core-apps
Owner, Pivot Boutique
Product Manager, BMO Harris
Production Manager, Meez Meals
Relationship Manager - Search and Staffing, LinkedIn
Research Associate, Slayton Search Partners
Sales Strategy Analyst, PepsiCo
Senior Analyst, 360i
Senior Marketing and Communications Associate, SmithBucklin
Senior Research Analyst, Ipsos
Senior Strategist, The Culinary Edge
Senior Strategy Consultant, Accenture
Social Media Manager, Perfect Search Media
Strategic Relationship Manager, LinkedIn
User Support Specialist, Northwestern University
Healthcare
Care Navigator, The Institute for Family Health
Fellow Resident, Highland Hospital
Global Health Program Assistant, Northwestern University
M.D. Student, Cooper Medical School of Rowan University
M.D. Student, Feinberg College of Medicine, Northwestern University
M.D. Student, Tulane University School of Medicine
M.D. Student, The University of West Indies, Mona
M.S. Counseling Psychology Student, Northwestern University
Mental Health Therapist, Seattle Counseling Service
Neuropsychology Intern, Lindner Center of HOPE
Outpatient Therapist, John F. Kennedy Behavioral Health Center
Pediatric Social Worker, North Shore Pediatric Therapy
Ph.D. Student, Clinical Psychology, Northwestern University
Psychotherapist, Ginkgo Tree Counseling
Research Project Coordinator, Neurodevelopmental Disabilities Lab, Northwestern University
Resident, Illinois Eye and Ear Infirmary
Resource Advocate, Broadway Youth Center
Sexual Violence Prevention Educator, Northwestern University
Visiting Research Specialist, University of Illinois at Chicago College of Nursing
Wellness Educator, Bubble Eats
Human Services
Client Social Work Intern, ServiceNet
Crisis Line Shift Supervisor, YWCA
M.S. School Counseling Student, Loyola University Chicago
Therapist, Center for Growth
Education
Achievement Director, Milwaukee Academy of Science
Attendance Coordinator, Chicago Public Schools
Associate Director, South Asia Center at University of Pennsylvania
Assistant Professor in Anthropology, UC Merced
Communications Manager - Marketing, TNTP
Corp Member - Richmond, CA, Teach for America
Curriculum Engineer, Codeacademy
Lead Curriculum Developer, Grand Canyon University
NYC Recruitment Team Member, SAGA Innovations
Paraprofessional Worker, Clarksville School District
Ph.D. Student - Comparative Studies, University of Minnesota
Ph.D. Student - Comparative Studies, Yale University
Ph.D. Student - Philosophy, University of Michigan
Professor, Universidad San Francisco de Quito
Public Policy Analyst, NASPA - Student Affairs Administrators in Higher Education
Reading Intervention Specialist, Young Scholars Douglass Elementary School
Research Information Specialist, University of Illinois at Chicago
Senior Manager - Educator Professional Learning, Denver Public Schools
Teacher, KIPP DC
Writing
Associate Editor, Science of Us, The Atlantic
Associate Editor - Digital Innovation, Refinery29, inc.
Associate Entertainment Editor - Teen Vogue
Communications Associate, National Council of Jewish Women
Digital Director - RealSimple.com, Time Inc.
Digital Lifestyle Editor, Teen Vogue
Editorial Assistant, Entertainment Weekly
Editorial Assistant, Real Simple
Editorial Fellow, Sunset Magazine
Editorial Copywriter, Brooklyn Brew Shop
Editor, SoulCycle Inc.
External Communications Specialist, Exelon
Freelance Writer and Founder, Dorderivative, LLC
Health Reporting Intern, The Sacramento Bee
Intern, Feminist Press
Intern, Lily's Talent Agent
News Assistant/Facebook Live Producer, The New York Times
News Editor, Eater
Project Coordinator, Nieman, Inc.
Reporter, Chicago Tribune
Senior Editor - Grub Street, New York Magazine
Senior Editor, Texas Monthly
Senior Technical Writer, Zendesk
Snapchat Discover Channel Manager, Condé Nast
Nonprofit
Account Coordinator, Potomac Management Resources
Annual Giving Manager, Field Museum
Anti-Eviction Organizer, Housing Rights Committee of San Francisco
Digital Media Coordinator, Joyful Heart Foundation
Education and Arts Justice Manager, Illinois Caucus for Adolescent Health
Individual Giving Officer, Planned Parenthood of Illinois
Manager of Workforce Development, Growing Home, Inc.
Program Associate, Circle of Service Foundation
Program Coordinator, Institute of Cultural Affairs
Reproductive Justice Educator, Illinois Caucus for Adolescent Health
Social Media Manager, ACLU
Social Media Project Facilitator, Project Reach Youth
Law and Politics
Assistant Attorney General, Illinois Attorney General's Office, Civil Rights Bureau
Assistant State Public Defender, Wisconsin State Public Defender's Office
Assistant Special Legal Counsel, Office of Cook County President Toni Periwinkle
Associate, Boies, Schiller, & Flexner LLP
Associate, Dentons
Associate, Venable Law
Associate - Criminal Justice, Gibbons Law
CIS Assistant, U.S. Department of Homeland Security
Consultant and Debate Coach, Northwestern University Pritzer School of Law
Deputy City Attorney - Complex and Affirmative Action, San Francisco City Attorney's Office
Director, Cultural Planning - City of Chicago, Department of Cultural Affairs and Special Events
Director of Security and Human Rights Program, Amnestly International
Foreign Service Officer, U.S. Department of State
J.D. Student, University of Virginia
J.D. Student, University of Wisconsin
Legal Fellow, U.S. Senate Committee on Energy & Natural Resources
Marketing and Communications VISTA, Refugee Services of Texas
Paralegal, Manhattan District Attorney's Office
Paralegal Specialist, FDA
Planner, Center for Court Innovation
Program Coordinator - Business Law Online Programs, Loyola University Chicago
Program & Organizing Director - CALPIRG
Project Assistant, Kirkland & Ellis LLP
Project Assistant - Economic Justice Project, Sanctuary for Families
Senior Account Manager, The Campaign Workshop
Senior Associate (Supreme Court and Appellate), Orrick
Senior Policy Analyst and Staff Attorney, Chicago Appleseed Fund for Justice
Teaching Associate, Department of Feminist Studies at UC Santa Barbara
Trial Attorney, U.S. Department of Justice
Entertainment and Arts
Artistic Director, ArteEast
Content Strategist, Flylabs, Inc.
Director of Marketing, Vow to Be Chic
Editor, Smartbrief
House Manager, Writers Theatre
Intimate Apparel and Fashion Designer, Renegade Lingerie
MFA Candidate in Screenwriting and Film Directing, Columbia University
New York Bureau Chief - MTV News, MTV
Ph.D. Candidate in Communication Studies, University of Southern California
Producer, WVEC ABC 13
Response Inquiry Coordinator, Spherion Staffing
Senior Reporter for Competition, Law360
Talent Manager, Creative Management Entertainment Group
Web Designer, Boettcher Communications