Linda Austern
Affiliated Faculty, Associate Professor, Musicology
PhD, University of Chicago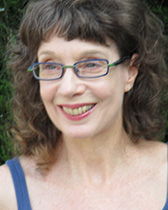 Linda Phyllis Austern is a musicologist with specialty in gender and sexuality studies, the early modern era, music in the Shakespearean and Restoration theater, music as related to the visual arts, and music in the histories of science and medicine.
Her most recent monograph is Both from the Ears and Mind: Thinking About Music in Early Modern England (2020), most recent edited collection is Beyond Boundaries: Rethinking Music Circulation in Early Modern England (with Candace Bailey and Amanda Eubanks Winkler, 2017), and some recent articles on gender and sexuality include "'Lo Here I Burn': Musical Figurations and Fantasies of Male Desire in Early Modern England," in Eroticism in Early Modern Music, ed. Bonnie Blackburn and Laurie Stras (2015); "'The Mystic Pow'r of Music's Unison': The Conjuncture of Word, Music, and Performance Practice in the Era of Katherine Philips," in The Noble Flame of Katherine Philips: A Poetics of Culture, Politics, and Friendship, ed. David L. Orvis and Ryan Singh Paul (2015); and "Manipulating Music at the Court of Elizabeth I," Journal of the Royal Musical Association (2017). She is currently finishing a book on Gendering Music in Early Modern England.
Courses Taught
"Gender, Sexuality & Music"

"

Music, Gender, and Sexuality in the Early Modern Era"

"Women Rock"
Back to top