Ryan Dohoney
Affiliated Faculty; Assistant Professor of Musicology, Bienen School of Music
Ph.D., Columbia University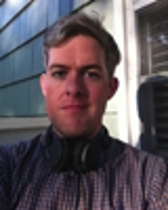 847.491.7542
70 Arts Circle
Ryan Dohoney is an Assistant Professor of Musicology in the Bienen School of Music at Northwestern. He received a Ph.D. in musicology from Columbia University with a specialization in U.S. experimental music since 1950. Dohoney's teaching and research encompass a wide range of musical genres and methodological approaches with an emphasis on musical mediation and circulation, interdisciplinary modernist studies, philosophies of voice, and queer musical experience. He has published on Adriana Cavarero's feminist philosophy of voice and writes about queer experimentalism in New York City's downtown scene in the 1970s and 1980s. Prof. Dohoney teaches "Queer Musicality: LGBTQ Aural Experience" at the undergraduate and graduate level.
Courses Taught
"Queer Musicality: LGBTQ Aural Experience"

"Gender, Sexuality, and Performance: John Cages' Queer Collaborations"

"Queer Theory"
Back to top