E Patrick Johnson
Affiliated Faculty, Chair, Department of African American Studies, Carlos Montezuma Professor of Performance Studies and African American Studies
PhD, Louisiana State University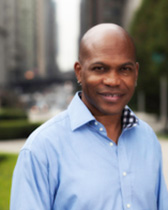 847-491-7958
1860 Campus Dr. Crowe 5-101
E. Patrick Johnson has published widely in the area of race, gender, sexuality and performance. He is the author of two award-winning books, Appropriating Blackness:  Performance and the Politics of Authenticity (Duke UP, 2003), and Sweet Tea: Black Gay Men of the South—An Oral History (University of North Carolina UP, 2008). He is the editor of Cultural Struggles: Performance, Ethnography, Praxis by Dwight Conquergood (Michigan UP, 2013) and co-editor (with Mae G. Henderson) of Black Queer Studies—A Critical Anthology (Duke UP, 2005) and (with Ramon Rivera-Servera) of solo/black/woman: scripts, interviews, and essays (Northwestern UP, 2013). He is currently at work on the companion text to Sweet Tea, entitled, Honeypot: Black Southern Women Who Love Women—An Oral History and editing a new collection of essay on black queer studies entitled, No Tea, No Shade: New Writings in Black Queer Studies.  He teaches "Performing Masculinities," and a graduate course, "US Dialogues: Black Feminist and Queer Theories."
Publications
Appropriating Blackness:  Performance and the Politics of Authenticity

 (Duke UP, 2003).

Sweet Tea: Black Gay Men of the South—An Oral History

 (University of North Carolina UP, 2008).

Cultural Struggles: Performance, Ethnography,

 Praxis by Dwight Conquergood (Michigan UP, 2013), editor.

Black Queer Studies—A Critical Anthology

 (Duke UP, 2005), co-editor.
Courses Taught
"Performing Masculinities"

"US Dialogues: Black Feminist and Queer Theories"

"Theorizing Black Genders & Sexualities: Black Queer Studies"
Back to top