Ann Shola Orloff
Affiliated Faculty, Professor of Sociology, Political Science; Board of Lady Managers of the Columbian Exposition Chair
Ph.D., Princeton University, 1985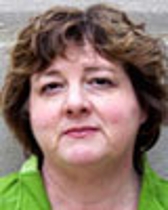 (847) 491-3719
1808 Chicago Avenue, Room 201
Ann Shola Orloff is Professor of Sociology, Political Science, and Board of Lady Managers of the Columbian Exposition Chair at Northwestern University.  She received her Ph.D. from Princeton University in 1985, and her B.A. from Harvard University in 1975. Prof. Orloff's areas of interest include political sociology, social policy, sociology of gender, historical and comparative sociology, and social and feminist theory. Her research focuses on gendered social policies and feminist politics in the developed world. Prof. Orloff is, most recently, the co-editor of Remaking Modernity: Politics, History and Sociology (with Julia Adams and Elisabeth Clemens; Duke, 2005) and the author of States, Markets, Families: Gender, Liberalism and Social Policy in Australia, Canada, Great Britain and the United States (with Julia O'Connor and Sheila Shaver; Cambridge, 1999). She is at work on a manuscript, Farewell to Maternalism? State Policies, Feminist Politics and Mothers' Employment, that examines shifts in the gendered logics of welfare and employment policies in the U.S. and other capitalist democracies and the implications of those shifts for feminism. Prof. Orloff continues to co-edit the journal she helped to found, Social Politics: International Studies in Gender, State and Society. Prof. Orloff has held visiting positions at the European University Institute (Florence, Italy), Sciences Po (Paris), and the Australian National University; she was a Visiting Scholar at the Russell Sage Foundation and has been the recipient of several fellowships, including from the German Marshall Fund, ACLS and AAUW. Prof. Orloff teaches undergraduate courses on "Gender & Citizenship" and "Political Sociology," and a graduate course on "Social Science Approaches to Gender & Sexuality."
Publications
Remaking Modernity: Politics, History and Sociology

 (with Julia Adams and Elisabeth Clemens; Duke, 2005), co-editor.

States, Markets, Families: Gender, Liberalism and Social Policy in Australia, Canada, Great Britain and the United States

 (with Julia O'Connor and Sheila Shaver; Cambridge, 1999).

Social Politics: International Studies in Gender, State and Society,

 co-editor.
Courses Taught
"Gender & Citizenship"

"Political Sociology"

"Social Science Approaches to Gender & Sexuality"

"Work and Occupations: Focus on Gender"