Alice Eagly
Emerita | Professor of Psychology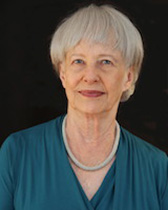 Alice Eagly is a social psychologist whose research on gender pertains to gender stereotypes, gender prejudice, sex-related psychological differences and similarities, and gender and leadership. Her research features meta-analyses of large research literatures as well as new studies. She is the author of Sex Differences in Social Behavior: A Social Role Interpretation  and Through the Labyrinth: The Truth About How Women Become Leaders with co-author Linda L. Carli.
She has served as president of the Society for the Psychological Study of Social Issues, Midwestern Psychological Association, Society of Personality and Social Psychology, and Society of Experimental Social Psychology. She has received several awards, including the Carolyn Wood Sherif Award for contributions to the psychology of women as scholar, mentor, teacher, and leader and a citation as Distinguished Leader for Women in Psychology.
Courses Taught
"Psychology of Gender"

"Women as Leaders"

"Social Psychology of Gender"
Back to top